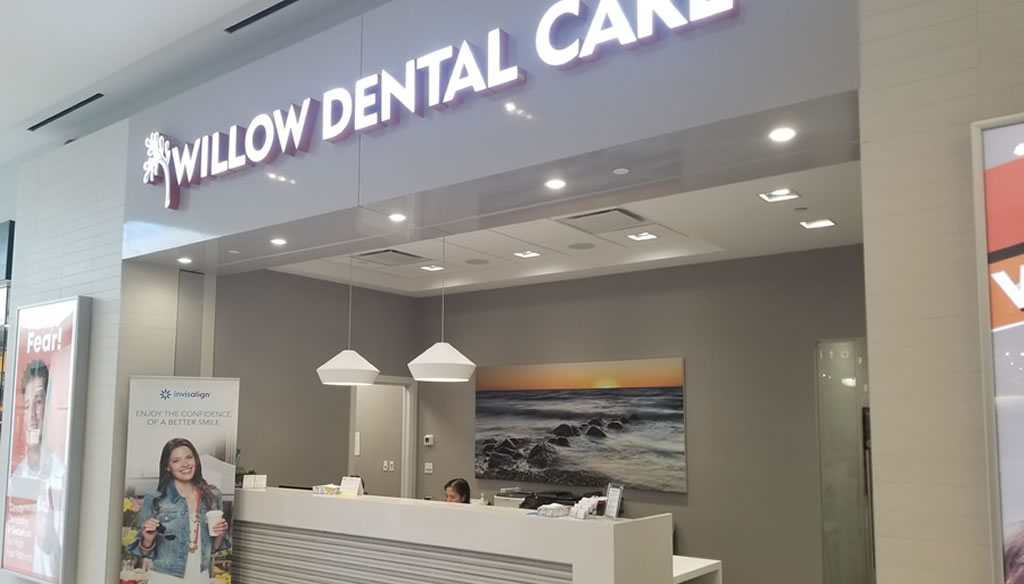 Willow Dental Care Langley is conveniently located inside the Willowbrook Shopping Centre right next to The Bay.   It makes it a family event: do all the family errands and visit a Langley dentist at the same time.  The kids will enjoy the televisions on the ceiling, and parents will appreciate the friendly service, safe and secure high tech equipment.
Langley Dentists at Willow Dental Care Langley have become the go to people for high fear patients, their friends and their families.  We strive to provide a safe environment for every one.  If you are a gagger, have fear and anxiety just visiting a dental office, you will enjoy our simple, safe and effective sedation dentistry protocol.   Your concerns and dental phobias are important and real and so even the phone calls are gentle.
Although we focus on taking care of high fear patients we are a full service Langley dental office providing all dental services from Invisalign, Implants, Root Canal Treatme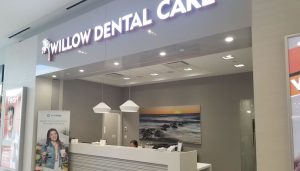 nts to full cosmetic makeovers with Veneers, Crowns and Bridges.  Our team makes every effort to provide dental care in a comfortable environment.
Don't hesitate to call if you have questions.  There are no silly questions.  Don't put off the care you need because of dental anxiety or dental phobia.  We would like to help and to offer a range of  options that will help you to relax.   Going to the dentist will never be the same.
Call us today for an appointment or fill out the online form.  We want to help you achieve better dental health in a safe environment.  It's nice to smile with confidence.