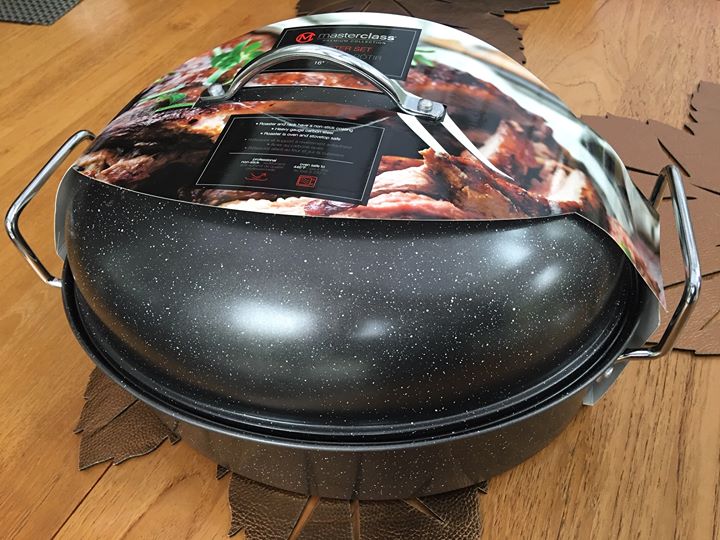 We all love surprises .. so for this Christmas Draw we are leaking out the contents of our surprise gift, a few items at a time. STAY TUNED: You will really want this prize by December 6th.
FIRST ITEM: A professional Heavy Gauge CARBON STEEL non stick roaster and rack. Stand by for the next items…coming to you soon..
Simply fill in the Contact Form and enter the words CARBON STEEL ROASTER in the message area to enter the Christmas Draw.