Make bedtime ritual more fun!!!
Brush your teeth! Floss! How many times do parents have to say this… what happens when the child is inspired and excited to do his oral health "chores"? We see adults who have found they are more likely to floss if they have tools that inspire them, so why not kids too? Here are a few ideas that might just do it.
Timers:
Everyone knows that you need to brush your teeth for two minutes minimum. You can set an egg timer, the timer on your phone or ipad, but why not use something more fun? The time will pass faster than you think. Here are some free timer apps you can look up.
Brush DJ is good silly fun that keeps kids brushing.
There's a free app from OralB that uses Disney characters.
Aquafresh Brush Time is another fun option.
For us adults, we find that an electric toothbrush like the Oral B or Sonic Toothbrush is so much more effective that the shorter time with an electric toothbrush makes up for brushing manually for two minutes. However, at least try to use your electric brush for up to a minute at least.
Brushes
Now brushing for fun and brushing for two minutes is no longer an issue. What brush will bring a smile to their faces?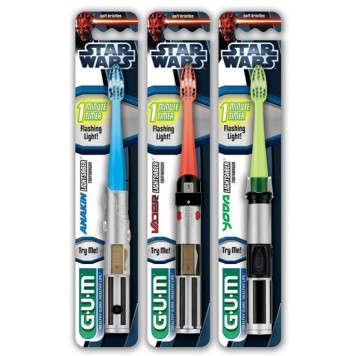 GUM Crayola Timer Light Toothbrush combines a fun crayon shaped toothbrush with a light flashing timer.
Now the toothbrush that some adults may secretly desire: Star Wars Lightsaber Toothbrush Check it out! Christmas is around the corner.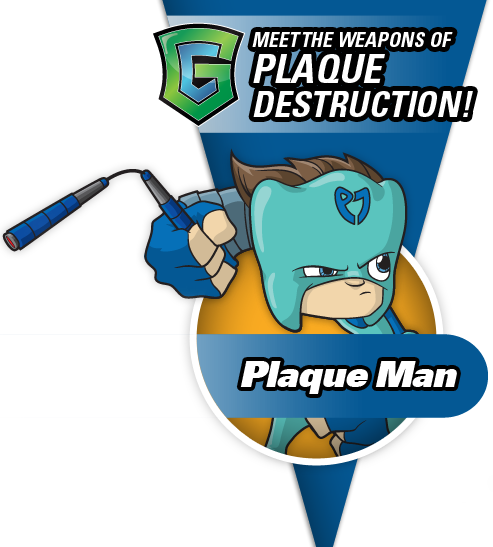 Floss
The fun doesn't stop with flossing.
Dentek offers Marvel inspired flossers no flash but a lot of fantasy.
Probably the most revolutionary is GumChucks. Finally an easy tool for kids and adults to floss before they have the dexterity to do so. Plus they have a fun numchuck feel as the floss goes flying into the garbage bin. We've seen kids love them and it was a real game to floss. These are offered only in a dental office. Ask your office about them.