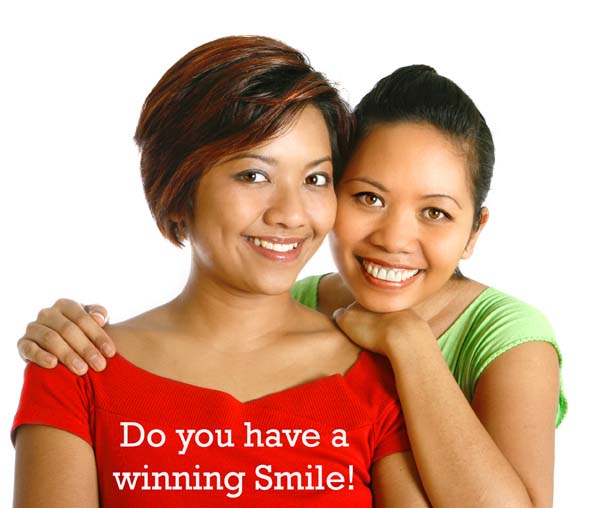 Why should you take care of your smile? Many of us don't think about our later years, but the truth is the best things in life is enjoying a great steak or biting into a crunchy apple and we would love to have that privilege right into our later years. So, what does brushing, flossing and seeing your dentist do for you now?
The truth is most of us avoid doing what we're not good at or might just embarrass us. So the logic goes, if you are embarrassed or simply not happy with your smile you might avoid smiling. Is that a bad thing?
Yes, it is. Studies have shown that smiling even while forcing it can boost your mood. So you're happier as you're flashing your pearly whites and good things follow. We're not saying you'll win the lottery but smiles are also proven to be contagious. In Sweden, a study found that people had difficulty frowning when they looked at others who were smiling. The muscles in their face twitched into smiles all on their own. This can create a better environment in everything you do.
But can it actually help you at work? Smiling makes a person seem more attractive, social and confident. These qualities might just be why people who smile are more likely to get a promotion.
So you've gotten a promotion, how's smiling going to help you now? Well, while you're handling the stress of your new promotion, you might be happy to know that your body instantly releases endorphins when you smile. Endorphins help you feel better and relieve stress.
Endorphins running, things are great at work… now what about the personal life? Orbit Complete did a study that showed that 69% of people find women more attractive when they smile than when they are wearing makeup. And people are generally more engaging when rocking a smile.
All this and smiling has been shown to boost your immune system. That's less colds, less flu, less discomfort and hopefully a happier you.
Why not brush, floss and see your dentist twice a year? We're not saying it's the key to a perfect life, but it's an easy way towards happiness.