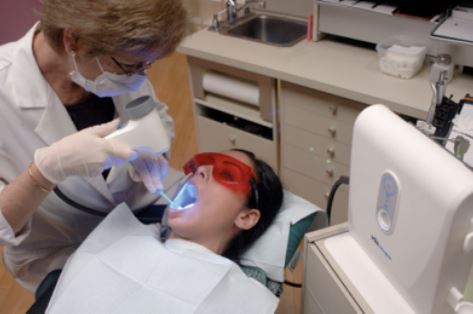 Dear Family and Friends,
As part of our Community Initiative, 123Dentist is offering a Free Oral Cancer Scan with Velscope April 16 and 17 2015.   Undetected and unseen, oral cancer claims a life every hour of every day.  For these two days we are offering a free scan which is painless, quick and may save a life.  Book early as space is limited.
Instead of the usual fee we are asking for donations to support Oral Cancer Research through the BC Cancer Foundation.
The BC Cancer Foundation raises and stewards funds to support research and compassionate care through the BC Cancer Agency.  The BC Cancer Agency provides screening, prevention and early detection programs, diagnosis and treatment services, supportive care, rehabilitation, palliative care, research and education throughout British Columbia.    Your gifts also support the best cancer patient outcomes in Canada.
Give generously as our offices will match every dollar collected.  Together we can beat cancer.
We have recently created a personal fundraising page through the BC Cancer Foundation.  Please visit our web page and join me in supporting a wonderful cause.
Whatever you can give will be appreciated, and everything helps. Thank you for your support.